Organization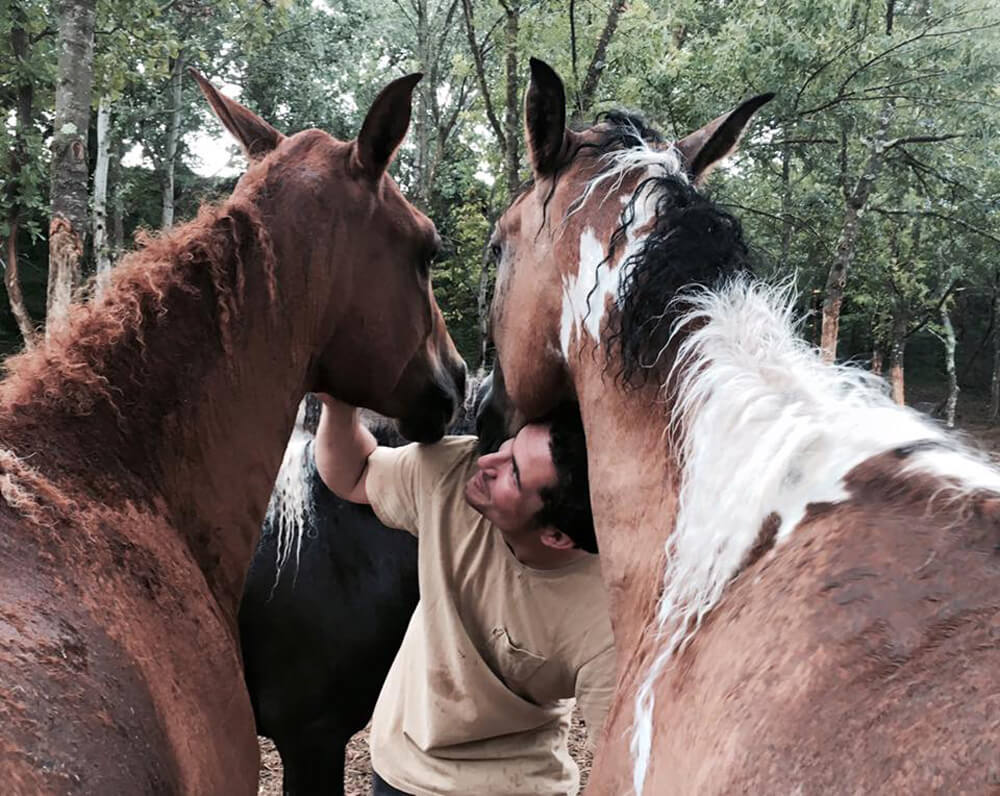 Animal welfare nourishes human well-being!
The personality and sensitivity of the Curly horse require that one ensures its well-being. And he makes up for it a hundredfold!
Its ethological characteristics and the professional experience in Benoît Miailhe's medicine make it possible to fully benefit from Curly's hypoallergenic nature.
With the ambition to improve the valorization of the Curly horse, Curly de Provence was also based on a strong desire to integrate a real ecological awareness to the management of its horses' breeding.
The production of organic lavender and fruits reinforce the structure's endeavor.
Premises
Established in 2011 on the grounds of an old farm whose hedges and vines had all been torn up and buildings abandoned, Curly de Provence has already planted 3 000 trees and shrubs.
To what end? Recreate an ideal bioclimate for the region and start an arboriculture production.
To this production is also added that of cereals and fodder directly intended for herds.
Located near La Berre, a river that marks the border between Provence and Dauphiné and provides water for our plantations, enjoying the typical climate of Drôme Provençale, the Curly de Provence farm enjoys a Mediterranean climate, with episodes of marked drought.
It is this climate and a real desire to subscribe to an agri-environmental approach that has given trees their place in and out of the pens.
Team
During your on-site visit, you will be welcomed by Benoît Miailhe, owner of the farm.
Rural doctor in Normandy from 1983 to 2008 and locum tenens since, Benoît is, among other things, used to vital emergencies.
Since he became a farmer in 2011, through the farm renovation and after training in organic farming, Benoît works day after day to the welfare of Curly de Provence's horses and the overall holding of the farm.
His passion for Curly horses and his professional experience guarantees a comfortable and safe exchange between allergic people and horses.
Benoît Miailhe
Director
Medical doctor, still in activity in a private practice.
I was born in 1955, then practiced in rural and agricultural areas for 25 years. This long experience has allowed me to see the extent of human damage from the use of phytosanitary products. Hence my commitment to agroecology since 2012.
Medical practice and attendance of horses in various forms since the youngest age, open to the awareness of the fundamental place of other animals in the balance of our lives.
In this respect, I am particularly well served with the endearing and surprising psychology of the North American Curly, with whom I spend most of my days.
Curly horses are an incredible chance given by nature to allergic humans. It certainly makes it possible to handle a horse without allergic reaction, but it also provides a proven and very effective desensitization. This is very useful because there are no medical treatments for desensitizing allergy to the horse.
Curly horses are also one of the rare traces that comes to us from the civilization of the Plains Indians: it has something important to tell us if we know how to listen to it.
Agroforestry : an ecological production technique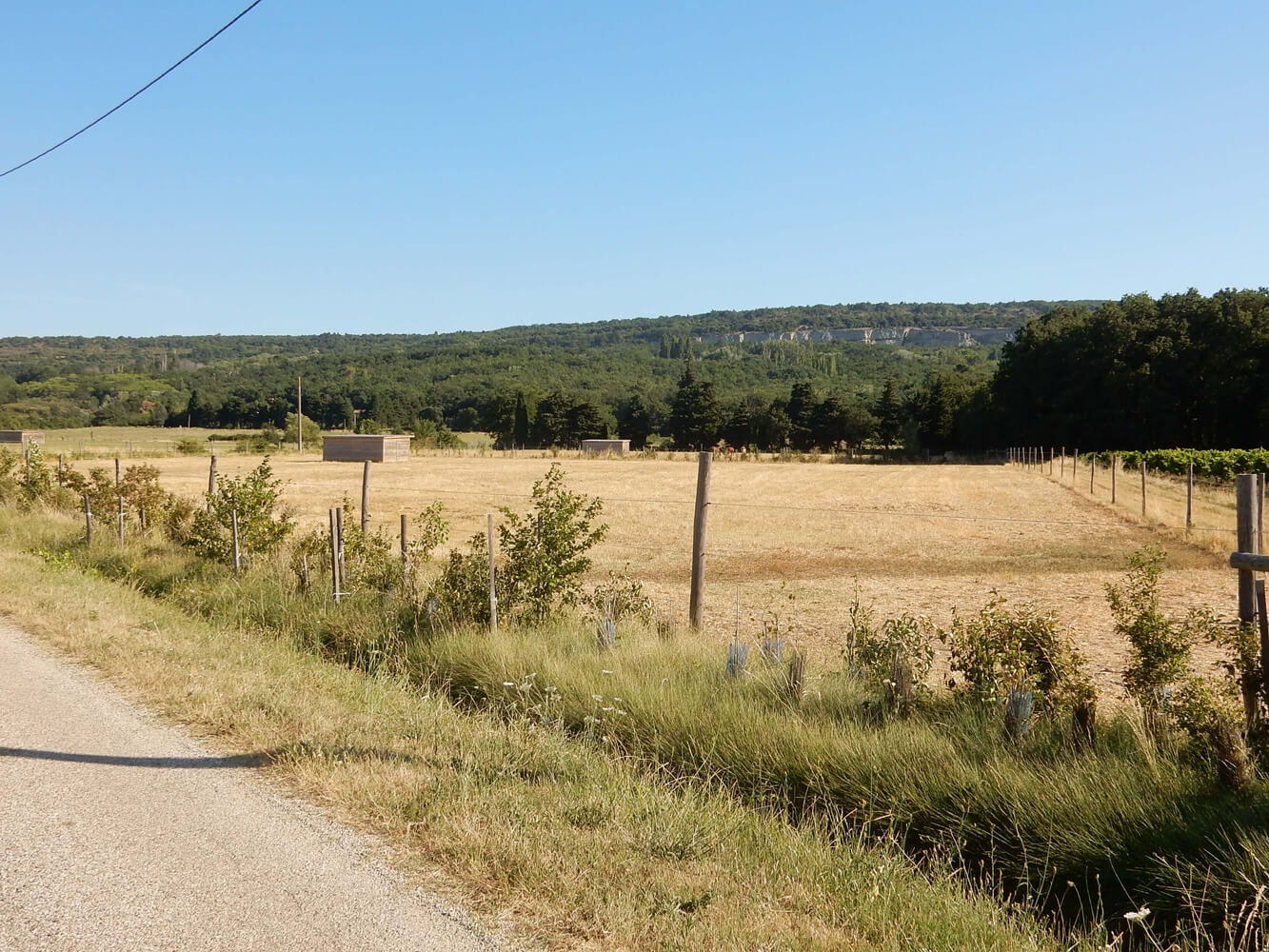 Curly de Provence does more than merely breeding Curly horses. It is also a farm in its own right, that works towards making sense in its management.
The breeding of horses is thus coupled with a certified organic lavender production and grown in agroforestry.
Agroforestry is traditional in the cultivation of lavender. It makes it possible to directly recycle horse manure on site.
Why agroecology ?
Agroecology is ecology applied to agriculture. With us, it is done in many ways!
The hedges, which had disappeared from the premises, are a key element of the Curly de Provence farm.
They render multiple services:
Support for biodiversity

Favoring pollinators

Limitation of the wind (the Mistral is a famously strong wind in southern France)

Creating shade

Production of firewood or RCW
These hedges are composed of local species and hundreds of fruit trees.
We also use horse manure in the production of organic lavender.
We have a fruit production with the same objectives as hedges (drop shade, etc.).
Equine breeding in agroecology
When applied to the equine environment, agroecology amounts to integrating the horse at the center of the farm and not as a patch.
It is then a question of balancing the presence of horses on the farm (settlement, browsing, development of weeds, etc.) and the farm itself.
Horses and herds are placed at the heart of the farm and play a key role in the agrosystem.
The development of this way of apprehending horses and their breeding requires the accumulation of a large number of experience, in order to reach a balanced and viable exploitation.
Organic lavender essential oil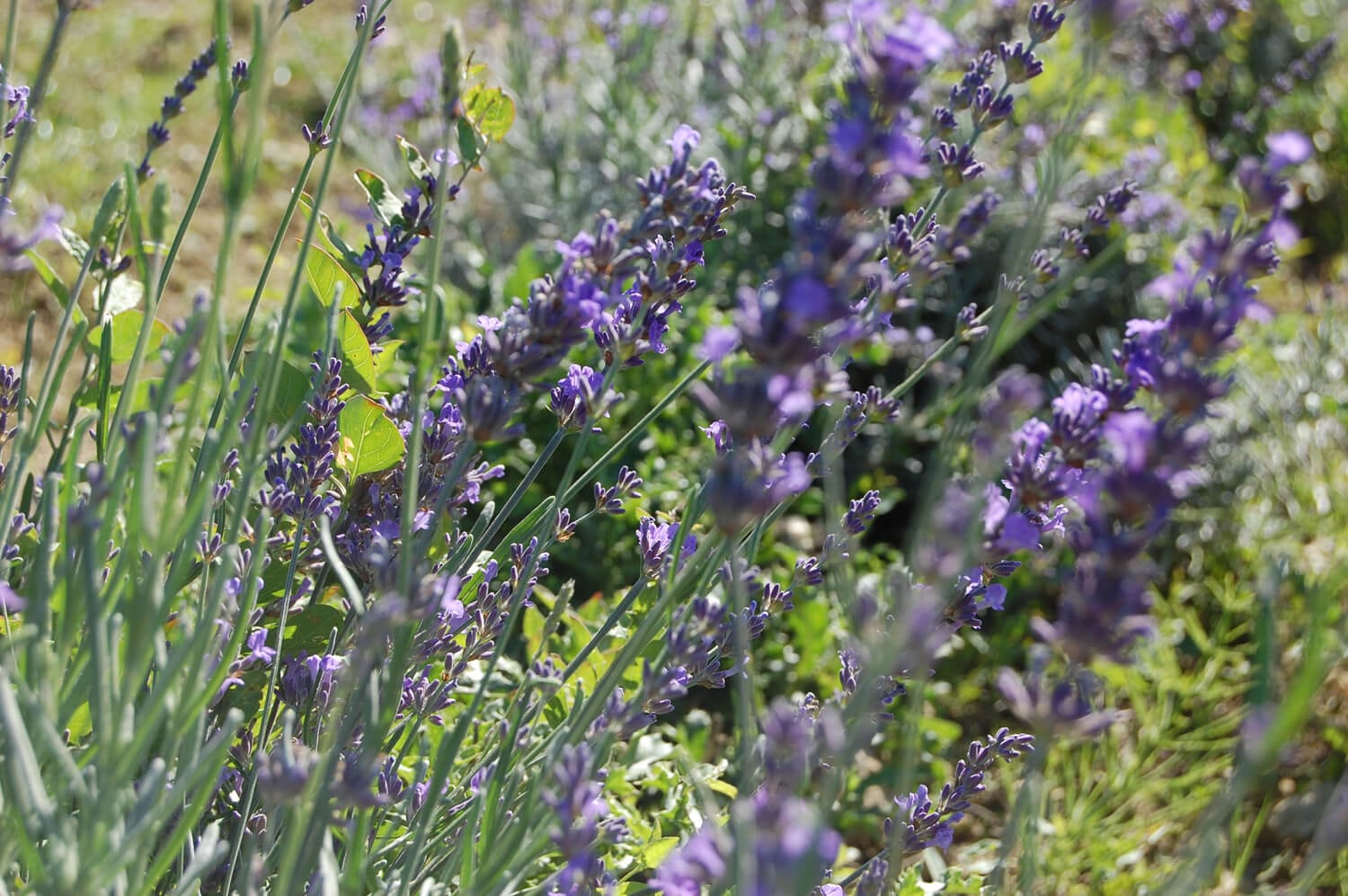 While agroforestry allows, amongst other things, to provide the horses with shade, planting trees at the very heart of our lavender farm also helps to limit the impact of high temperatures and drought.
As it requires inviting the trees, fruit-trees in particular, in our lavender fields, why not also welcome our Curly horses, through droppings and manure?
Agroforestry, agroecology and organic farming are then meeting at our home, where we produce quality lavender essential oil, that has anti-depressive, analgesic, antiseptic, healing or soothing properties (stings, bites, burns, etc.).